Initial Launch Strategy
*Road to $1,000+ Dollars a Day on Tik Tok*
Create 3-4 ad groups with No Interests – Broad Targeting

Exclude ages 13-17
Separate Creative per Adgroup
Location: United States
(or your target location)
Budget: $25 per adgroup
Bid Type: Lowest Cost
After 2-3 days or 2-3x CPA cut or kill the ad groups/ launch new creatives
Phase 1 (Cont) : Scale Horizontally with Creatives
*As You Start to Figure out which creatives start to perform well after your initial test it is SUPER important to keep testing new ones*
Duplicated Winning Ad Groups and Switch/Test New Creatives
Ex.
No Interest T1
No Interest T2
No Interest T3
And so on..
After 2-3 days or 2-3x CPA cut or kill the ad groups/ launch new creatives
Phase 1.5: Bid Testing Audiences
Somewhere in between phases we need to test different bids to find the sweet spot.
Why is this important?
*This winning bid will be used for the majority of our future audiences*
How do we do this?
Create a NEW Bid Testing Campaign -> Select a high bid that will spend -> Add and test bids ending in .77 and .33 and go up by $1increments per adgroup (5-10 adgroups)
Some will spend – some will not: Allow 2-3 Days to gather data!
*Note: Bids cannot be higher than the adgroup budget*
Budget should be set between $100-$200
(Don't worry it won't spend fully)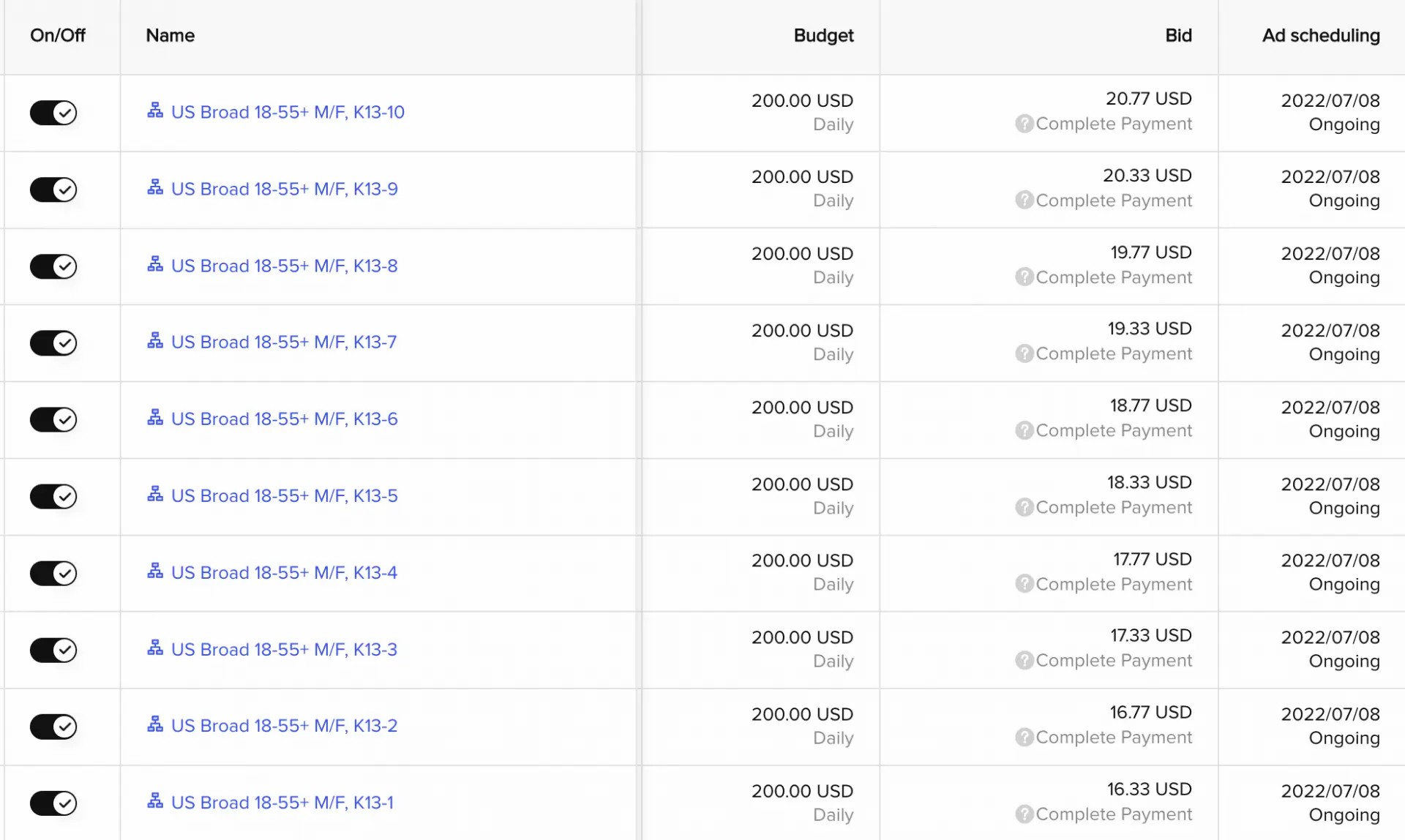 Phase 2 : Scale Horizontally with CBO's
Now it's time to take our winning bids and audiences and start testing CBO's.
Take your best performing ad group/ads and duplicate it 5x-10x into a CBO with Automated Creative Optimization turned on (3-5 ads with 3-5 different ad copies)
Start budgets at around $200 for your CBO and monitor performance throughout the day.

Retargeting Made Simple
When first launching, create custom audiences based off of 30 Day Click and 30 Day Impressions
Note 1,000+ audience size is needed: check account for auto refresh
For the Creatives: Combine winning ads and add UGC if applicable
(Use discount code when possible – 10% OFF, Buy 1 Get 1, etc.)
Once you have over 1,000+. Add to carts create a custom audience and continue to test funnel:
*Increase Budget if Profitable*
Test Split Time Periods: 7 Day – 14 Day – 30 Day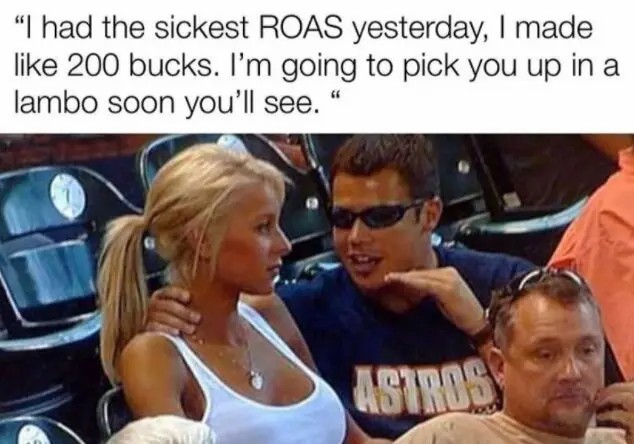 Killing Ad Groups to Become More Profitable 
After you have spent 2-3x your Target CPA:
Look at the Lifetime Spend and Analytics 
How does this adgroup compare to my winners?
Is the add to cart cost higher?
Is the Cost Per Click Higher?
By now we have our winning adgroups and we know what the numbers should look like. This is the mindset we have to have when cutting our budget and losing ad groups.
声明:本站所有文章,如无特殊说明或标注,均为本站原创发布。欢迎转载,请注明出处。